If you're like most Austinites, you're a transplant. And with transplant territory comes weekend visits from your adoring (suburban, midwest, Starbucks-lovin') mama who's ready for a full tour of ATX minus the heat and city hustle. So where do you go and what do you do with so much to see and so little time?
We've got you covered so you can spend more time mentally preparing for a weekend of childhood stories and less time falling down a Yelp blackhole.
Squad Up
Our favorite street art for a sweet Instagram op.
SoCo Murals
Stroll South Congress between James Street and Milton Street and you'll find a boatload of photo ops including the must visit "I Love You So Much" mural. Pro tip: the Austin postcard mural is located nearby at 1st Street & Annie Street.
East Sixth Street
Pop down East 6th Street between San Marcos Street & Comal Street to catch one-of-a-kind, edgy photo ops.
Domain Murals
Up and down Rock Rose. Bonus spot: Score a pic in front of the vintage car or food trucks in front of Lonestar Court.
Level Up
Learn something new and share an experience.
Paper + Craft Pantry
Pinterest-worthy stationary store with weekend classes including basket weaving and watercolor lettering. More crafting=more bonding.
Succulent Native
Adorable succulent shop on the East Side that allows you to bring in your own plant or pot, and they'll help you put together a succulent masterpiece.
Lacquer
Socially conscious nail salon to help you and your mom get your glam on.
Shopppp--ping!
Bring back those memories of back to school shopping with mom (but swap out Kohl's with way cooler local businesses).
A-Town: Local is the key word at A-Town. We love supporting them because they love supporting Austin artists. You'll find everything from jewelry to clothes to candles to homewares and beyond here. Plus, as you walk in the door, you're greeted by wine and baked goods and immediately know you're off to a great start.
Allens Boots: Play dress-up with mom like the good ol' days with the unmatched selection of cowboy boots, belts and hats at Allens.
Uncommon Objects: If your mom loves antiquing, this is her spot. Uncommon Objects is covered floor to ceiling with unique antiques sorted by color (the perfectionist in us loves them for this). Be prepared to get lost for hours in this popular SoCo spot.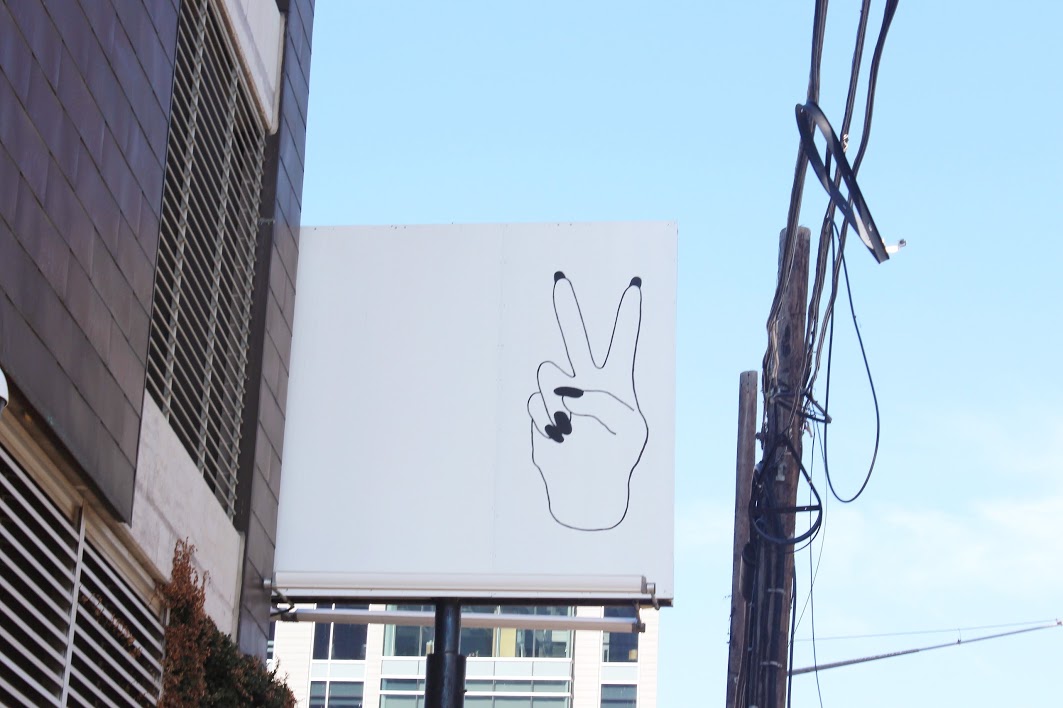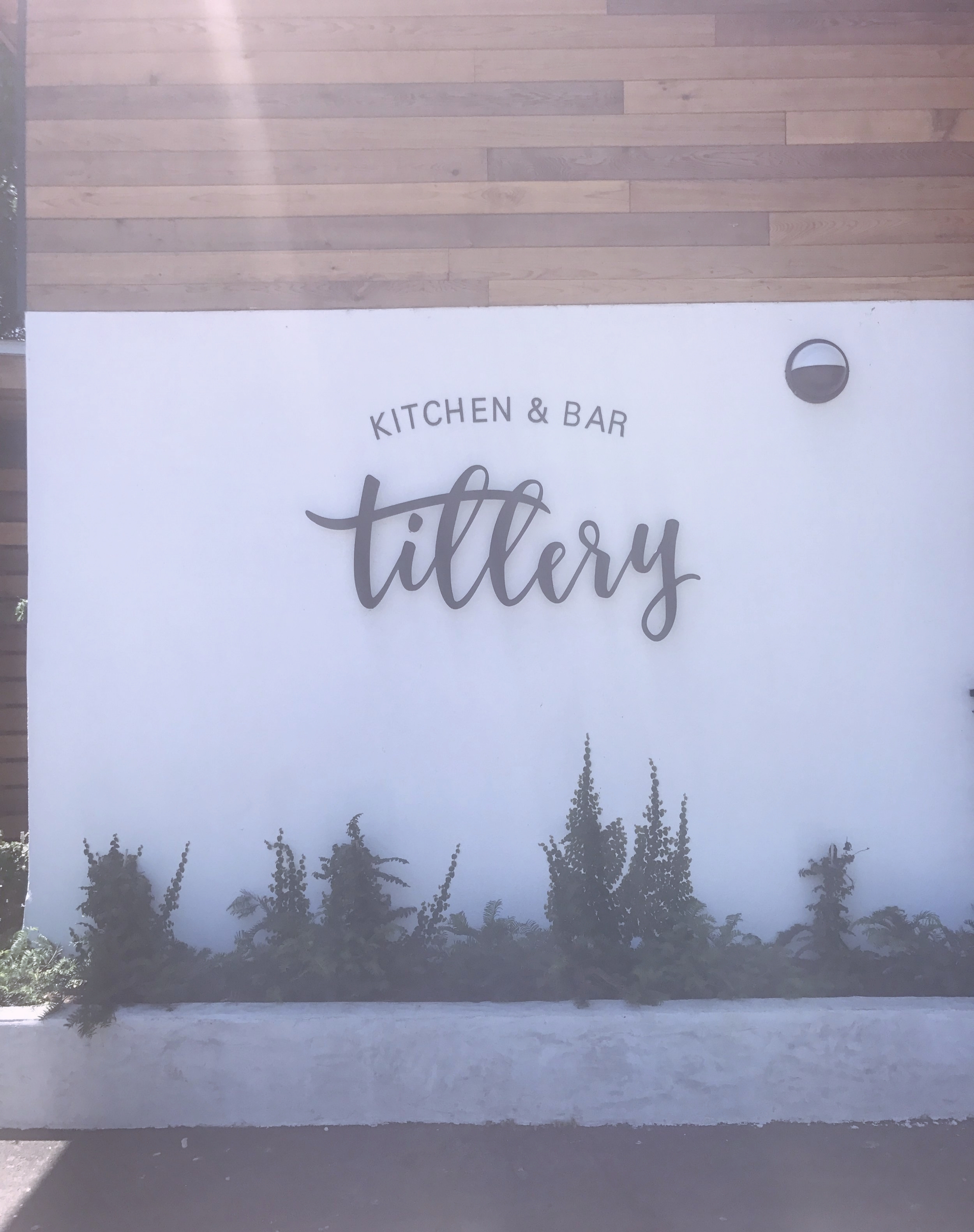 Irene's

Travel back to the 50's at Irene's, the perfectly funky sweetheart of Austin with a killer patio and hearty American classics on the menu. Named for one of the partner's grandmothers, this spot hits you over the head with whimsical nostalgia and keeps you there with their heavily-poured, well-crafted drinks. We can't get enough of their Biscuits and Booze Brunch every Sunday set to the tunes of local DJ's.
Tillery
Draft wine, peaceful lake views, modern mediterranean. Wins all around!
Perlas
Hip seafood spot known for their brunch and incredible patio location on SoCo.
Josephine House
Oozing with elegance yet approachability, Josephine House presents a New-American menu with a dedication to locally sourced products. Their grassy "front yard" and cozy patio make you feel like you're having a meal at a friend's home. We're all about their Lemon Ricotta Pancakes, "Sprinkledoodle" cookie and alcoholic fruit cup cocktail.
Dinner:
Lamberts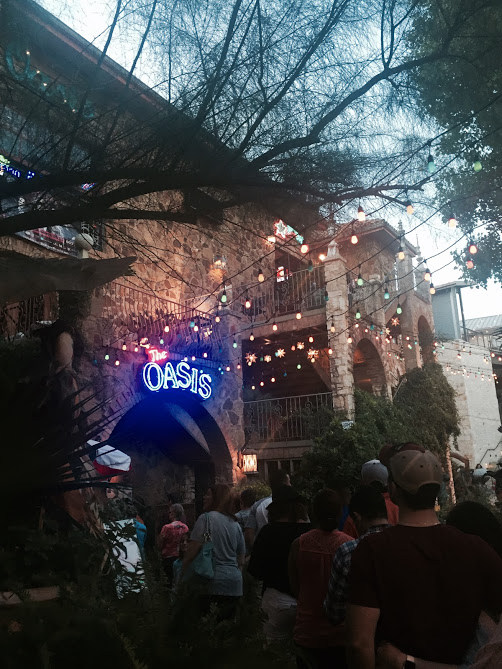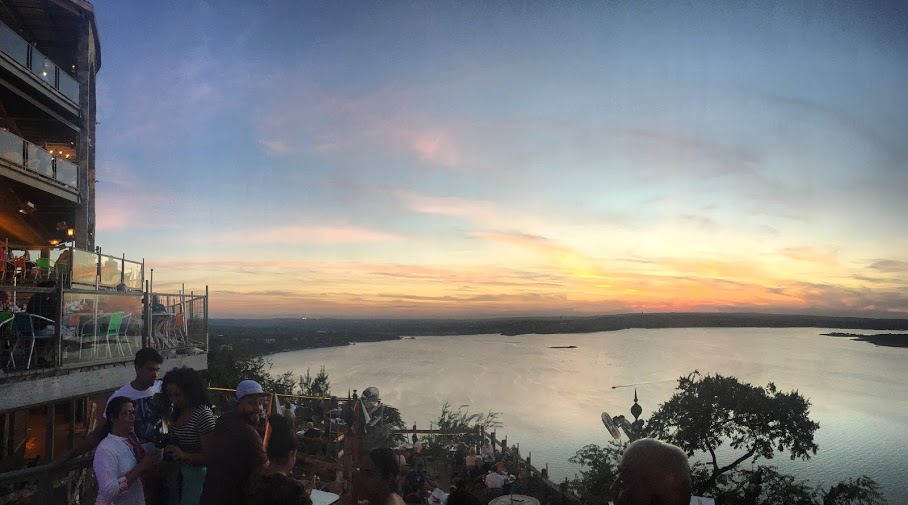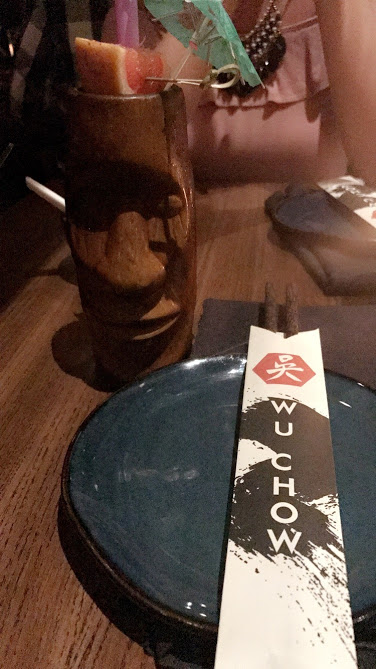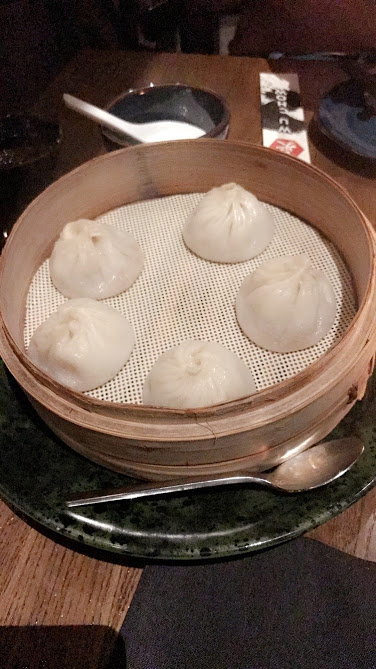 Mom's in Austin, which means she needs to eat some BBQ that she can brag about to her friends back home. Kick the classic BBQ up a notch, and do yourself a favor, by getting the Chicken with white BBQ sauce! Beyond the deliciously modern Southern food, Lambert's boasts a cozy lounge area that hosts bands on the weekends. Plus the location is super walkable to some of our favorite downtown speakeasys (see below) to carry on your night.
The Oasis
Bring your mama here at sunset for the unmatched view of Lake Travis and the hills.
Wu Chow
Ok. We can't stop talking about this place. We took our parents here the last time they visited and highly recommend you do the same. They started out hella skeptical about the place since they had to use chopsticks, but after a tiki drink and soup dumpling, they were instant fans! Our other menu suggestion is the eggplant...garlicky perfection! We also love Wu Chow as a dinner destination because it's next to the West Sixth street bars, which can lead you and your mom into a whole night of fun.
Bonus Sweet Treats:
Bribery Bakery
If Barbie had a dream bakery, it'd be Bribery. Pretty in pink and unapologetically sweet, Bribery is the perfect place for an afternoon pick-me-up treat like their rotating macaroons, savory popovers and picture perfect cupcakes. They also serve coffee, wine, beer and cocktails for an extra boost ;)
Prohibition Creamery
Build your own boozy ice cream sundaes and shakes, or as Prohibition Creamery calls them, intoxicatingly delicious delights. #badandboozie
Drink Up
Top off a great day with a fancy-smancy toast.
Somersault
Two word: Pudding Shots. And they're topped only by the drinks they set on fire (shout out to the Violet Crown!). If you can find the front door, you're asked to choose your beverage based on your style: bold, daring or established.
Icenhauer's
Our list wouldn't be complete without one Rainey street shoutout. Take mom here on a Sunday afternoon to dance the day away to Austin's favorite soul band, The Night Owls. Jam out to Motown hits while throwing back their signature sangria served in mason jars or one of their signature drinks themed after 90's chick (whaddup to the Ashley!).
Garage
Taking the speakeasy trend to the next level, Garage is literally in a parking garage. Your mom won't find that back home! It's one of those spots you have to experience for yourself to truly understand its magic (and the fact that they're too cool for a full website proves our point). Their extraordinary (and extra powerful) cocktails and charmingly unassuming ambiance sets the perfect backdrop for a mom: daughter heart-to-heart.
Elephant Room
Looking for somewhere to take your mom downtown with a lively scene that isn't flooded by college kids (no offense, Dirty)? This underground jazz club and bar is the place to go!
The Infinite Monkey Theorem
Not enough time to spend a day out in Hill Country with your wine-loving mama? This urban winery (that's a thing now!) has ya covered. Enjoy a tasting for $25 or sip on their canned wine while listening to live music in their funky hangout space.