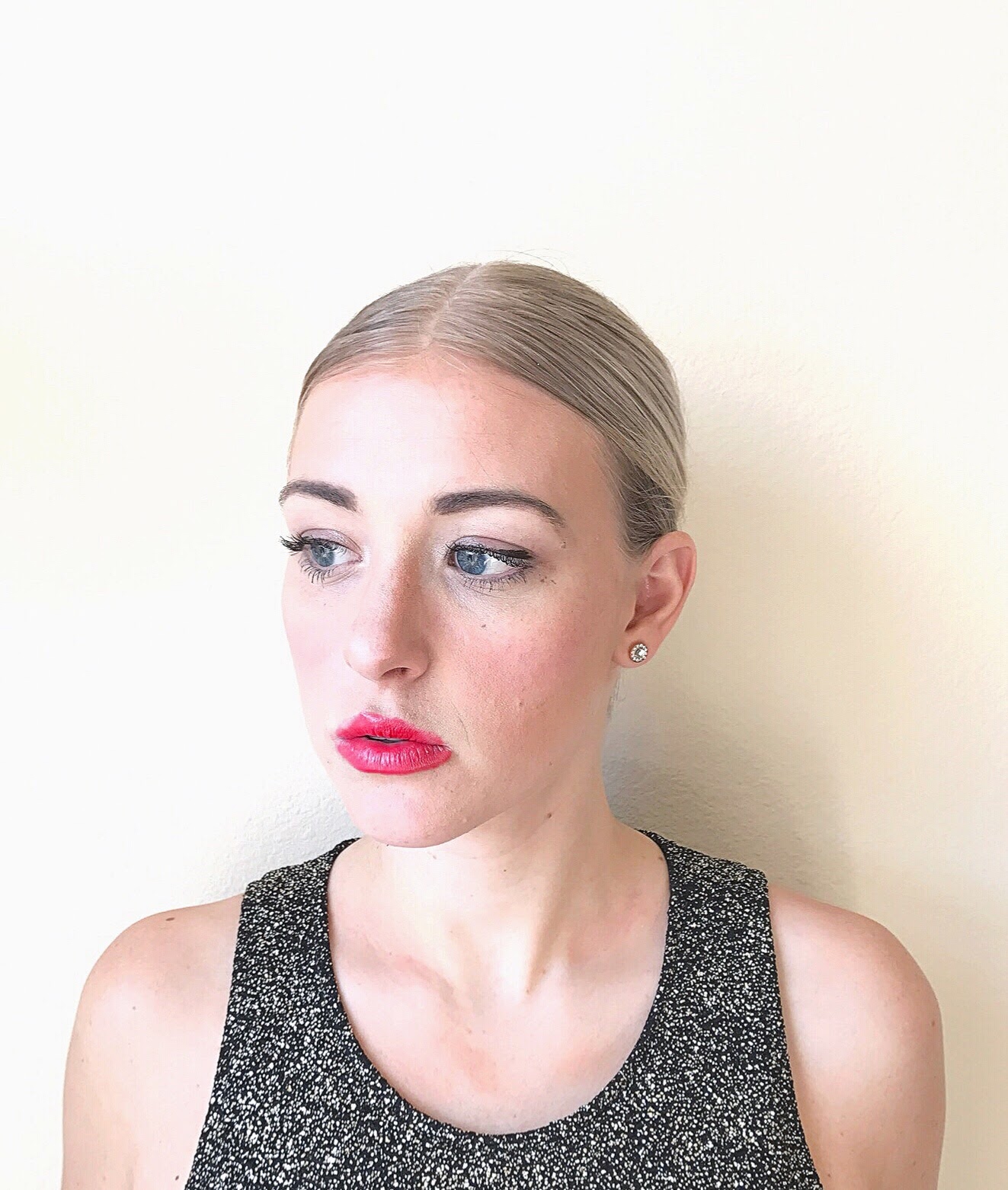 What You'll Need:
3-5 bobby pins
1 hair elastic
A comb
Gold hair gel, we used Redken's "Metal Fix" (optional)
Step-by-Step Tutorial:
1. Part hair straight down the middle
2. Gather all hair in sleek low ponytail, secure with hair elastic.
3. Put gold gel sporadically in long lines throughout pony.
4. Vertically split pony in half and twist both sections.
5. Twist the two sections together.
6. Spin the twisted pony counterclockwise and secure with bobby pins as desired.
7. Touch-up gold as needed
8. Work the red carpet with a sleek bun and sass
What will be the biggest spring 2017 hair trends? We predict middle parts, sleek styles, detailed buns, and lots of metallic!
We combined all of these looks into one easy-to-do, versatile style... the All Gold Errythang Bun, a 'do that can be dressed up or down.
At the 2017 Oscars, celebs like Jessica Biel, Alicia Vikander, and Chrissy Teigen all rocked variations of this hairstyle while Emma Stone, Dakota Johnson and many more slayed gold dresses.
Simple makeup with a splash of color is also on-trend this season. We used W3LL PEOPLE's matte multi-stick in pink coral to bring a pop of bright to Ashley's cheeks and lips!
Whether you're bringing your swag to the red carpet or a wine night with your gal pals, this quick yet unique DIY bun will make you shine!